Ethos, Scientific Adequacy and Professionalism are the elements that characterise who Evangelou Lab team.
Through the passage of time and more than 30 years of continuous and uninterrupted operation and supply of their services, Evangelou Lab philosophy is simple: Respect, appreciation, and humane face towards all of you who have asked for their help, who have spoken to them.
For Evangelou Lab team, each person, each examinee is not just a number. Behind the results, they see the family, the people, and their problems.
As scientists, they see each of you individually and through their work they try to support you and always advise you for the best.
In this way, Evangelou Lab has deservedly won a deep relationship of respect and trust with its customers.
They are proud that with your love, they have become known as one of the largest and most specialised laboratories in Cyprus. 
Company Information
Number of Employees
1-50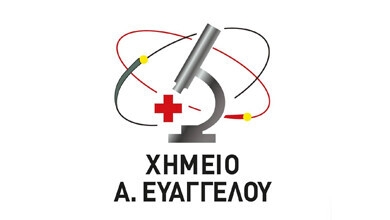 Address & Contacts
Street Address
20-22 G. Kranidioti Ave.,Orphanides Center 1st Floor , Larnaca 6046 , Cyprus
Contact
Working Hours
now
Normal Opening Hours
Mon:

07:30-18:30

Tue:

07:30-18:30

Wed:

07:30-13:30

Thu:

07:30-18:30

Fri:

07:30-18:30

Sat:

07:30-13:30

Sun:

Closed
Address & Contacts
Street Address
13 Raphael Santi , Larnaca 6052 , Cyprus
Contact
Working Hours
now
Normal Opening Hours
Mon:

07:30-18:30

Tue:

07:30-18:30

Wed:

07:30-13:30

Thu:

07:30-18:30

Fri:

07:30-18:30

Sat:

07:30-13:30

Sun:

Closed
Address & Contacts
Street Address
13 Synergasias , Kiti , Larnaca , Cyprus
Contact
Working Hours
now
Normal Opening Hours
Mon:

07:30-18:30

Tue:

07:30-18:30

Wed:

07:30-13:30

Thu:

07:30-18:30

Fri:

07:30-18:30

Sat:

07:30-13:30

Sun:

Closed
4. EVANGELOU LAB XYLOTYMBOU
Address & Contacts
Street Address
Archbishop Kyprianou 4B, Xylotympou , Larnaca 7510 , Cyprus
Contact
Working Hours
now
Normal Opening Hours
Mon:

07:30-18:30

Tue:

07:30-18:30

Wed:

07:30-13:30

Thu:

07:30-18:30

Fri:

07:30-18:30

Sat:

07:30-13:30

Sun:

Closed
5. EVANGELOU LAB XYLOFAGOU
Address & Contacts
Street Address
Anastasi Manoli 47 , Xylofagou , Larnaca , Cyprus
Contact
Working Hours
now
Normal Opening Hours
Mon:

07:30-18:30

Tue:

07:30-18:30

Wed:

07:30-13:30

Thu:

07:30-18:30

Fri:

07:30-18:30

Sat:

07:30-13:30

Sun:

Closed
6. EVANGELOU LAB LIOPETRI
Address & Contacts
Street Address
Makariou 18 , Kallitopo Megaro (Next to the post office) , Liopetri , Famagusta , Cyprus
Contact
Working Hours
now
Normal Opening Hours
Mon:

07:30-18:30

Tue:

07:30-18:30

Wed:

07:30-13:30

Thu:

07:30-18:30

Fri:

07:30-18:30

Sat:

07:30-13:30

Sun:

Closed
Address & Contacts
Street Address
60 Karyon Avenue, Cat. 2 (Opposite to the Improvement Council), Avgorou , Avgorou , Famagusta , Cyprus
Contact
Working Hours
now
Normal Opening Hours
Mon:

07:30-18:30

Tue:

07:30-18:30

Wed:

07:30-13:30

Thu:

07:30-18:30

Fri:

07:30-18:30

Sat:

07:30-13:30

Sun:

Closed