Evangelistria Medical Center is one of the first private hospitals in Cyprus, founded in 1980 by Dr. Andreas Konstantinides. With continuous improvements, upgrades, and expansions, it has gained a significant position in the healthcare field and has now become a modern nursing unit. It is located in a privileged position, a short distance from the center of Nicosia and is easily accessible to patients and visitors who have free parking space.
The Evangelistria Medical Center is equipped with modern medical equipment and offers high-level medical and nursing care to its patients in a comfortable, friendly, and family environment. The hospital has a capacity of 40 beds in comfortable, functional, and fully equipped rooms (en-suite single and double rooms) that combine high-level nursing care with all the amenities and additional comforts for excellent hospitality, such as LCD TV, free internet access (wi-fi), separate telephone line, refrigerator, etc.
The hospital has two large renovated operating rooms and a smaller one. The Center also includes a Radiology Center, Physiotherapy, Endoscopic Unit, Isolation Room, Cardiology Diagnostic Laboratory, and other facilities.
Company Information
Number of Employees
1-50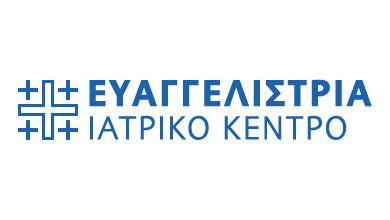 Address & Contacts
Street Address
Michael Giorgalla 1 , Nicosia 1095 , Cyprus
Contact
Working Hours
now
Normal Opening Hours
Mon:

Open All Day (24h)

Tue:

Open All Day (24h)

Wed:

Open All Day (24h)

Thu:

Open All Day (24h)

Fri:

Open All Day (24h)

Sat:

Open All Day (24h)

Sun:

Open All Day (24h)