CARE Medical Institute goal has always been to establish a hub of excellence in cardiopulmonary diagnostics, primary care, and health education. This hub would cater to the unique needs of each patient, offering personalized medicine and individualized healthcare.
As pioneers in primary care and cardiopulmonary diagnostics in Cyprus, they have successfully built a strong patient community with numerous success stories. They strictly adhere to guidelines and stay up-to-date with the latest research advancements to ensure a safe and effective healthcare service.
CARE Medical Institute facilities meet modern standards, and their highly qualified staff members are at the forefront of innovation in their respective fields.
CARE Medical Institute objective is to deliver an affordable and high-quality healthcare service to our patients within a state-of-the-art environment.
Company Information
Number of Employees
1-50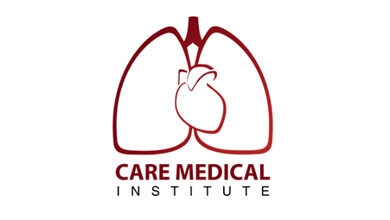 Address & Contacts
Street Address
Odyssea Elyti 1 & Vasileos Pavlou 14 , Egkomi , Nicosia 2410 , Cyprus
Contact
Working Hours
now
Normal Opening Hours
Mon:

08:00-13:00

16:00-19:00

Tue:

08:00-13:00

16:00-19:00

Wed:

08:00-13:00

16:00-19:00

Thu:

08:00-14:00

Fri:

08:00-13:00

16:00-19:00

Sat:

Closed

Sun:

Closed